Aquaponics
Always having fresh healthy vegetables in your home is very easy
What is Aquaponics
Aquaponics is the combination of aquaculture (raising fish) and hydroponics (the soil-less growing of plants) that grows fish and plants together in one integrated system. The fish waste provides an organic food source for the plants, and the plants naturally filter the water for the fish.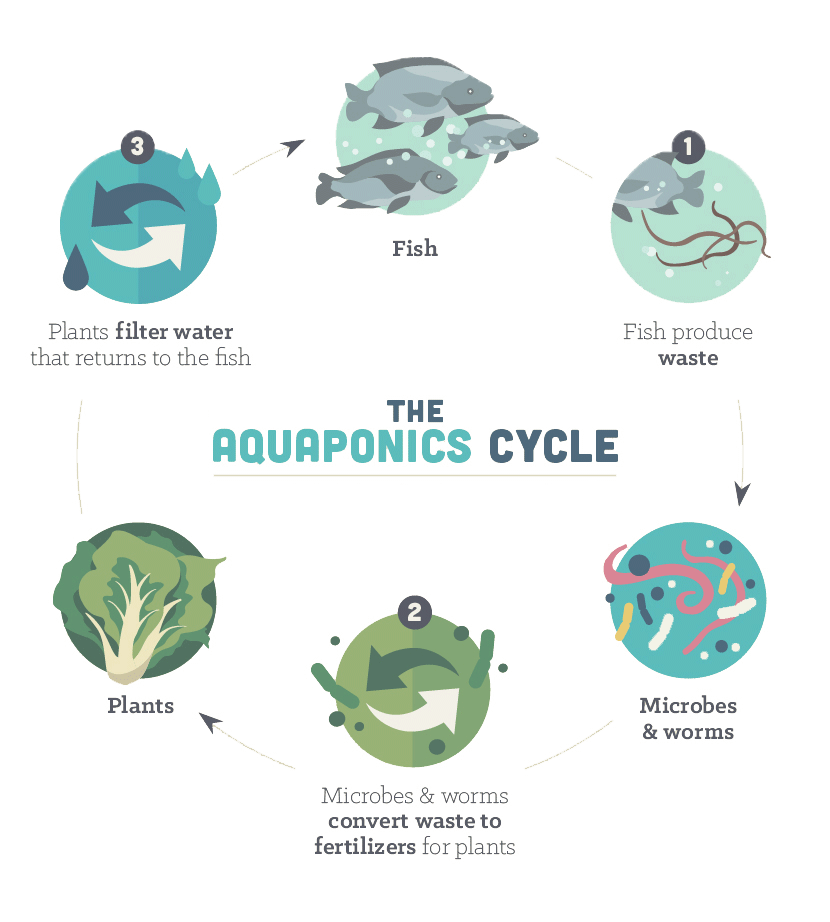 What we offer
Turnkey aquaponic systems. Free Delivery and Installation!
Each model includes:
Insulated Fish Tank 240 GAl
Media Grow Beds
Clay Pebbels
DWC Grow Beds
Water & Air Pumps
Bio Filter
Plumbing & Electrical Connections
Quick release Valve
Decorative Woden plastic
Freshwater Test Kit
Plant Supplement
Solar System (optional)
How it works
You will get turnkey Aquaponic System for growing vegetables at your home whitout any the expense and hassle. The System consists of a container with a fish and a container with vegetables connected together by a noiseless pump for pumping water. You just need to feed the fish and harvest. You will receive up to 720 pounds of vegetables per year. Our Aquaponics System will fit very well into your garden and will become an excellent decoration and "pets' corner". For the cultivation of vegetables do not need any special skills and treatment chemicals. The whole process is absolutely natural, and therefore you get delicious and healthy vegetables in your backyard or balcony.